Detoxify, wind down and rejuvenate.
Exclusive Brands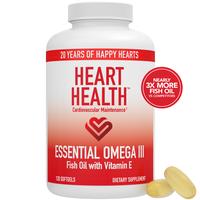 Heart Health Essential Omega III with Vitamin E is a superior product due to a number of factors. The best fish are used to produce a clean and safe product that is rich in eicosapentaenoic acid (EPA) and docosahexaenoic acid (DHA). It also contains...
$36.95 - $64.95
Up to $1.30 Cashback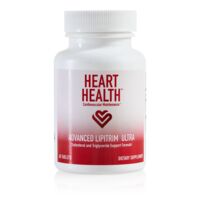 Whatever your inspiration, the benefits of a healthy heart are worth the effort. Not smoking, maintaining a healthy weight, eating a diet rich in fruits, vegetables and whole grains, exercising regularly and taking the right supplements can all...
$49.95
Up to $1.00 Cashback