Detoxify, wind down and rejuvenate.
Exclusive Brands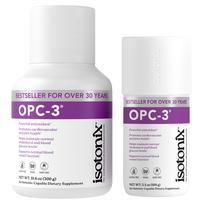 Isotonix OPC-3® is an isotonic-capable food supplement that is made from a combination of bilberry, grape seed, red wine and pine bark extracts, and citrus extract bioflavonoids, all found to be powerful antioxidants. Oligomeric proanthocyanidins...
$31.95 - $71.95
Up to $1.44 Cashback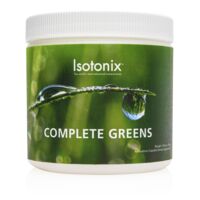 The importance of consuming a balanced diet every day is nothing new, yet many people are still not getting an adequate amount of nutrients in their daily diet. Only a small percentage of adults in the U.S. meet the federal recommendations for...
$49.00
Up to $0.98 Cashback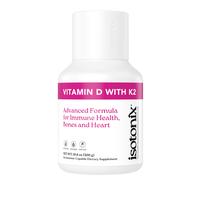 Isotonix Vitamin D with K2 contains vitamin D3, the metabolically active form of vitamin D, along with vitamin K2, a form of vitamin K which supports vascular health and calcium utilization. Vitamin D plays an important role in bone health, heart...
$33.50
Up to $0.67 Cashback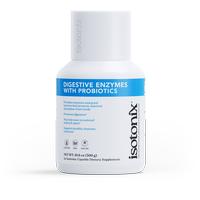 Processed foods are the norm these days, not making it any easier for your body to digest and take in all the essential nutrients you need. Foods that would otherwise offer us their own added enzymes to help our bodies absorb more nutrients are...
$35.50
Up to $0.71 Cashback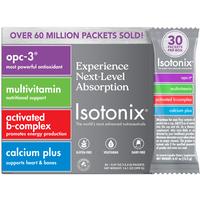 There's nothing more important than taking care of yourself on a daily basis. With the Isotonix Daily Essentials Packets, you can be sure that you're giving your body the essential vitamins, minerals and nutrients it needs, thanks to four essential...
$77.00
Up to $1.54 Cashback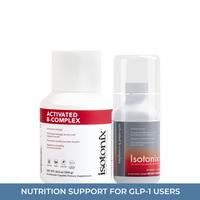 Isotonix Activated B-Complex delivers metabolically active forms of several vitamins and minerals in isotonic form, ensuring that your body receives and uses vital nutrients quickly and efficiently. B-vitamins, such as B6, B12 and folic acid, must...
$25.95 - $54.50
Up to $1.09 Cashback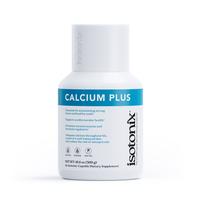 Calcium is essential for building and maintaining strong bones. Isotonix Calcium Plus provides the body with an optimal blend of calcium, vitamin D3, magnesium, vitamin C and boron in an efficient isotonic solution that is readily absorbed by the...
$22.95
Up to $0.46 Cashback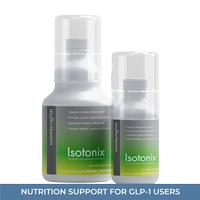 A good quality vitamin and mineral supplement creates a sound micronutrient foundation to accompany a balanced diet. According to the World Health Organization (WHO), "Nutrition is the foundation for health and development. Better nutrition means...
$24.95 - $55.95
Up to $1.12 Cashback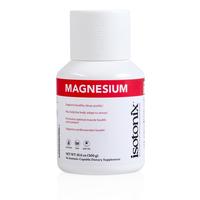 Magnesium is the fourth most abundant mineral in the body and supports more than 300 enzyme systems. It supports normal energy release, regulation of the body temperature, nerve function, adaptation to stress, metabolism and much more. One of the main...
$41.95
Up to $0.84 Cashback