Detoxify, wind down and rejuvenate.
Exclusive Brands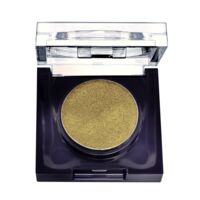 A fusion of pigment and refined texture, these multidimensional shadows apply smoothly to add depth and movement to the eyes. The metallic and iridescent finishes add super-saturated color to lids with minimal fallout for beautiful, artistic looks.
$19.95
Up to $0.40 Cashback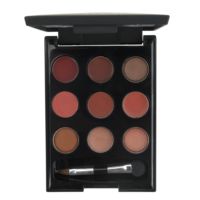 A lip kit featuring nine great lipstick colors that complement all skin tones for a pretty pout. Conveniently included are a lip brush and mirror for travel-friendly, mess-free application.
$39.95
Up to $0.80 Cashback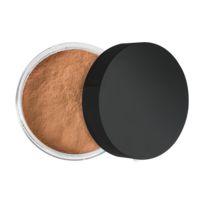 A matte finish for dark skin tones chosen by La La. This silky-sheer loose powder is formulated to create a satin-smooth finish. Use it to minimize the appearance of pores and uneven surface texture while maintaining skin's natural moisture. It sets...
$31.95
Up to $0.64 Cashback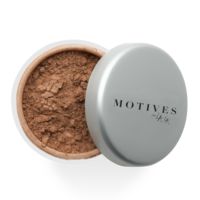 An illuminating bronzer that gives your complexion a boost with a rich, gorgeous tan. It buffs on soft and smooth to give any complexion even, natural-looking warmth. Simply sweep it on for a healthy sunlit shade year-round.
$28.95
Up to $0.58 Cashback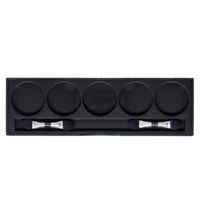 A magnetic palette that is the perfect way to travel with your favorite Motives Pressed Eye Shadows or Motives Pressed Blushes. With its hard shell casing, there is no need to worry about your powders breaking. Always look your best with this handy...
$10.00 - $11.00
Up to $0.22 Cashback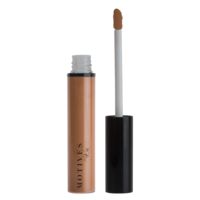 Lightweight liquid concealer with an invisible, matte finish. Crease-resistant, long-wear coverage conceals the look of under-eye circles for younger-looking, brighter skin. A skin perfecting favorite, experience flawless-looking skin everyday.
$19.95
Up to $0.40 Cashback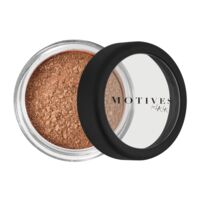 This dazzlingly, sparkly loose shadow innovates with a chic feel and not a single speck of chunky glitter. Microfine bits of iridescent sparkle collide with intense, dreamy hues and lush, 3D metallics for an effect that's out of this world.
$18.95
Up to $0.38 Cashback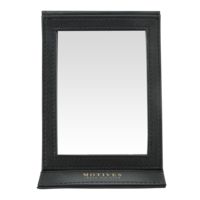 This sleek, black mirror is lovely and will complement any beauty bag while combining function and fashion in a sophisticated way.
$24.95
Up to $0.50 Cashback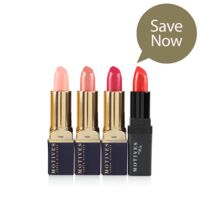 Cross our hearts the Motives Pure Love Lip Set is sure to please with a kiss of color right to your pout. This perfectly curated selection of some of our favorite Motives pink and red shades are sure to put a smile on your face and a deal in your...
$79.80
$55.00
Up to $1.10 Cashback