Detoxify, wind down and rejuvenate.
Exclusive Brands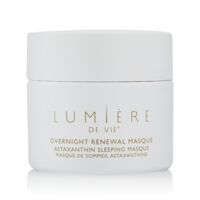 Don't just dream of radiant skin; make it a reality with Lumière de Vie® Overnight Renewal Masque. Formulated with AstaReal®† astaxanthin (Haematococcus pluvialis extract), lactic acid and a unique blend of lipids, this luxurious masque...
$60.00
Up to $1.20 Cashback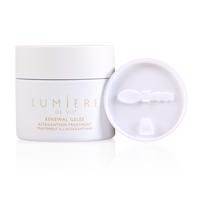 The secret solution to renewed radiance, Lumière de Vie® Renewal Gelée is the ultimate astaxanthin treatment, powered by advanced science and research. AstaReal®* (astaxanthin) works synergistically with a unique blend of lipids and...
$65.00
Up to $1.30 Cashback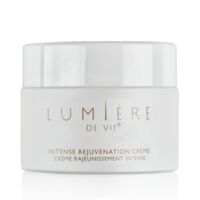 Lumière de Vie Intense Rejuvenation Crème is a super-hydrating, intensive repair treatment developed for chronically-stressed skin and designed to work with the skin's renewal process. An ultra rich, fast-absorbing formula specifically...
$62.50
Up to $1.25 Cashback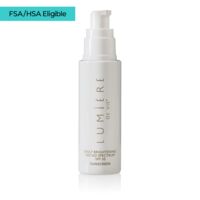 Lumière de Vie® Daily Brightening Broad Spectrum SPF 50, the essential your skin can't live without. Protect and care for the skin with this silky, fast-absorbing crème that provides high protection from UVA and UVB exposure while...
$59.95
Up to $1.20 Cashback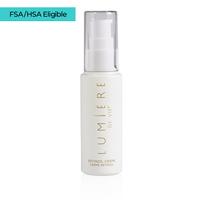 Experience the revitalizing benefits of Retinol with our Lumiere de Vie Retinol Crème. Its powerful ingredients target fine lines and wrinkles, improve elasticity and brighten skin for a healthy-looking, glowing complexion. Please Note:...
$60.00
Up to $1.20 Cashback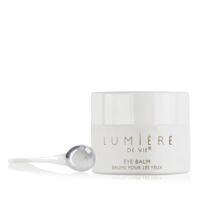 Lumière de Vie Eye Balm helps to soothe and reduce the appearance of puffiness, while deeply conditioning and hydrating the delicate eye area. The appearance of fine lines and enlarged pores is dramatically improved while helping to firm the...
$49.95
Up to $1.00 Cashback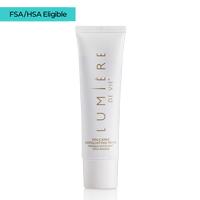 Lumière de Vie Volcanic Exfoliating Mask is formulated to detoxify, enhance skin's glow, and dramatically improve tone and radiance. Utilizing rare earth elements and infused with AHA complex and the natural oil-absorbing power of kaolin and...
$51.95
Up to $1.04 Cashback
For total body repair, use Lumière de Vie® Renewal Hand & Body Crème, a restorative astaxanthin treatment that locks in moisture and helps improve skin texture. This innovative crème is formulated with AstaReal®*...
$60.00
Up to $1.20 Cashback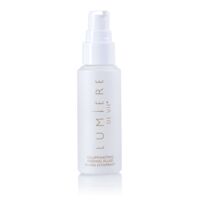 Lumière de Vie Illuminating Fading Fluid is a powerful formula that instantly illuminates the skin, while it minimizes the appearance of dark spots and reduces the appearance of redness. Transform the skin with a powerful hydrating complex that...
$61.95
Up to $1.24 Cashback