Detoxify, wind down and rejuvenate.
Exclusive Brands
Heart disease is the leading cause of death in the United States and worldwide for both men and women. Many factors may contribute to poor heart health, such as regularly eating an unhealthy diet of processed, high-calorie and high-fat foods, smoking,...
$51.95
Up to $1.04 Cashback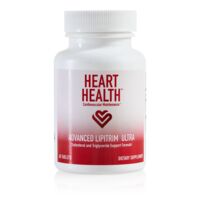 Whatever your inspiration, the benefits of a healthy heart are worth the effort. Not smoking, maintaining a healthy weight, eating a diet rich in fruits, vegetables and whole grains, exercising regularly and taking the right supplements can all...
$49.95
Up to $1.00 Cashback